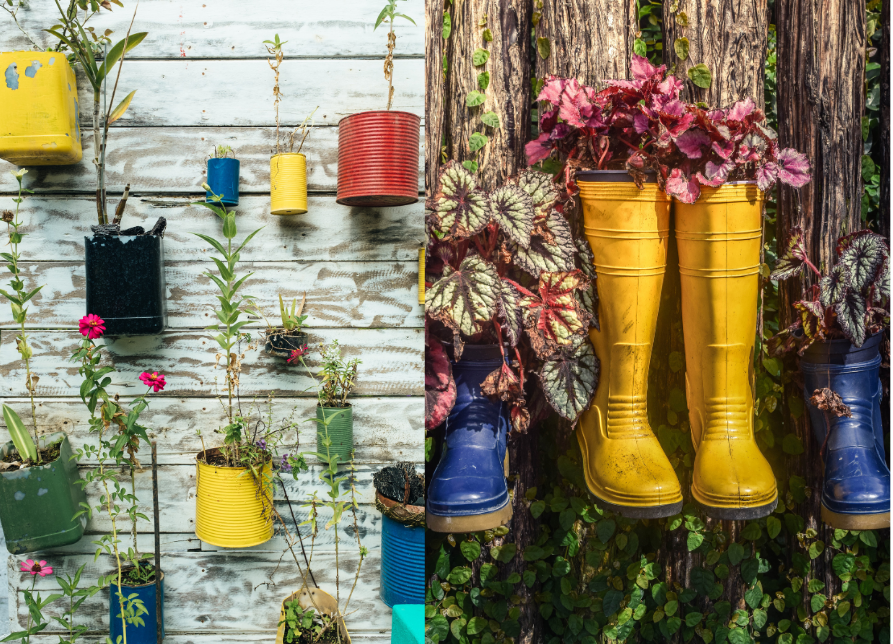 We are fortunate enough to live in a time where a stronger focus is being placed on the environment – from the climate, all the way through to the waste we accumulate each day and every year.
Yes, most of us want to help. When we see figures that South Africa alone generates 122 million tonnes of waste per year – 90% of which is disposed to over capacitated landfill sites and only 10% is being recycled – it's hard not to want to do anything. You can see just how many of our resources are being wasted - resources which could have been fed back into the economy by means of recycling, repurposing, and reusing.
Of course, the business sector must shift its focus from landfilling – to create facilities that can deal with the valuable waste in a more efficient manner – but we can all help build on the philosophy of minimising waste and reuse wherever possible. And, where reuse may not be possible, to adopt a more environmentally friendly approach to recycling and/or appropriate waste disposal.
There is no shortage of great ideas, in fact, Afripreneurs, is a fantastic showcase of young African entrepreneurs that have come up with incredible ways to transform waste into valuable products. And to our mind, all these innovators have applied the 'nothing wasted' mindset to address a problem – and create demand.
But where can you start? The ideal position is not to create waste at all and to reduce it wherever possible. This requires a long-term goal and shift if how we live and produce goods for consumption and whilst this thinking is gaining momentum globally, there are many ways we can actively support a change in mindset in our own homes.

Here a few things we could examine to make a difference to the waste our own households produce, many of which are simple enough to start today. Some examples include:
Use your old tin cans to create an indoor herb garden. All you need is a sunny windowsill, and you could plant basil, rosemary, parsley, and thyme – all delicious herbs to add to a variety of food dishes and salads.


Don't just throw away old furniture – repurpose or upcycle it, give them a lick of paint, re-cover cushions or try placing them in a different part of your house to give it new life. If that doesn't suit you, think about donating furniture to people and organisations in need.


Old shower curtain hooks can also be easily reused. Think about making them into hooks for your handbags or organizing your keys.


Rubber bands have a use too – they can be used to prevent clothes falling off your hangers – by placing them at the end of the coat hanger.


Old bottles can be used to create beautiful garden or fairy lights or even as simple as storage containers for pens and pencils.


Washing powder bottles can even be turned into a watering can but make sure they are rinsed thoroughly first to prevent any contamination of water used. Take the empty containers, drill or punch some holes in the cap and you have a watering can. You could even turn these bottles into buckets for the beach or the garden by cutting off the bottom half.


Of course, you won't be able to use all of your waste in creative ways. So, make sure you recycle. Set up sorting bins or containers to make it easy on everyone in your house to recycle bottles, paper, tins and plastic – and there are so many recycling facilities around the country, that this can easily be dropped on a monthly basis. Alternately, you could consider paying the nominal monthly fee, that various recycle businesses provide to the public, and they will collect your recycling weekly!


Lastly, maybe even consider starting a recycling project in your office, community, church, club or even your children's school.
If we really want to make a difference – we must all get involved. Think about the waste you are creating, and just start small – as every little bit helps our environment, planet, and overall wellbeing. So, let's work together to build towards a more resilient and sustainable future.