For most people, the festive season is a time to relax and spend with our friends and families. In South Africa people get together from near and far, to celebrate the year that has been, and the year that is to come. With this together-ness, comes loads of laughter, presents, food and as a result a higher amount of waste being produced in each home.
So here are a few tips to living a little & loving our planet a whole lot more:
Food waste
Overindulgence is synonymous for this time of year – and we all have that one relative who over caters, despite your best efforts to consume everything that is on offer. We encourage you to love your leftovers. This can be done in many ways such as reusing your vegetables and proteins, in other dishes, like a leftover potjie. And if this is not something you like doing, why not support a family in need? Your leftovers would most likely be a feast to someone else. With more than 30% of all food produced in South Africa each year going to waste, and millions of people going to be starving each night, you could make a real difference in someone's life.
Presents

As a parent, and an aunty, I know the struggle of wanting to get something special for the little ones, but being a conscious consumer really makes this a difficult task. How do we encourage our kids to not only let go of what they no longer play with, so that they too can understand the concept of giving and not just receiving? It has become a family tradition to pack-up and clean out toys, clothes and appliances no longer used to create space for anything new as well as to appreciate what you receive – this applies to both adults and children! In our home we all take the time to pack up at least 10 items (that work and are complete), we then take these items to our local charities – the toys go to children's homes, and other items to the respective charity shops in and around our area. It is after all the time of giving and nothing makes us happier than to help someone else.
Gift wrapping & boxes
Who can resist ripping off the wrapping paper to reveal the new delights hidden inside? The truth is though, that gorgeous wrapping paper isn't that great for our planet, as it is very difficult to recycle. Any paper that contains sparkles, glitter, sequins, foils, artificial texture or plastic, any paper that is laminated or even has that pretty little sticky label on it – is unfortunately very hard to or not recyclable at all. Recycling requires these items to be kept separate so that we do not contaminate the recycling process. Paper needs to be as close to is plain original state as possible, but we understand that this may be tricky to "know for sure".
The best way to see what is / is not recyclable is to do a "scrunch test". Squeeze your wrapping paper into a ball, if it keeps the ball shape, then it can be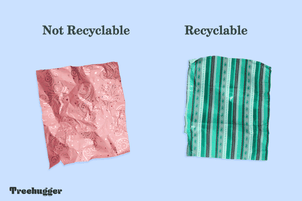 recycled. If it springs back to resemble the shape before it was squeezed, then it cannot be recycled. We would really encourage you to try a more eco conscious approach to wrapping this year, by using basic kraft paper (or have your kids draw a picture on a sheet of paper for that personal touch). Spruce up your wrapped gift with a stunning ribbon & bow, use a gift tag instead of a label and decorate with some dried flowers or leaves from your garden. You could even consider a zero-waste approach, by using a basket or give the Japanese art of furoshiki a try with a piece of fabric.
The Unwanted Gift
There are also those gifts that just don't quite hit the mark or you ended up receiving two of the same (lucky fish)! Either way, at some point there is always that unwanted gift that gets left lying around the house gathering dust, or simply thrown in the bin. Best practice here would be to exchange the gift received for something you would prefer or donate to a charity around your area. This not only allows you to enjoy something else, but it prevents the item from being wasted and can go to someone who would make use of it going forward.
Separate your waste
It sounds simple, but it's often the simplest things that go out the window when we're in the festive spirit. Remember to keep your food waste together and look at composting this waste to fertilize your flower beds. Separate your recyclables, keeping all your recyclables together in a different bin or bag. When it comes to putting the bin outside, make sure to keep them separate, placing your recyclables on top of your bin or beside it for your local waste picker/ recycler. They will appreciate the fact that you have respected their dignity by keeping the recyclables out for them and move on quickly to the next location to find more. Waste pickers are valuable contributors to our circular economy and play a critical role in reducing waste to landfill disposal as well as increasing recycling.
Whether you are working through the festive season, or you are planning to take that much needed break away with your family, there is always an opportunity to do good. We encourage you to take the time to identify small areas to make a change and act on them; your actions may have a positive impact on the lives of others or protect our planet.
We trust that this time of year will bring you and yours some much needed peace, and a good opportunity for reflection for the year that has passed. We wish all our employees, customers, suppliers and stakeholders a wonderful festive season, and a prosperous new year.
Ngiyabonga, Ke a leboga, Enkosi
Thank you